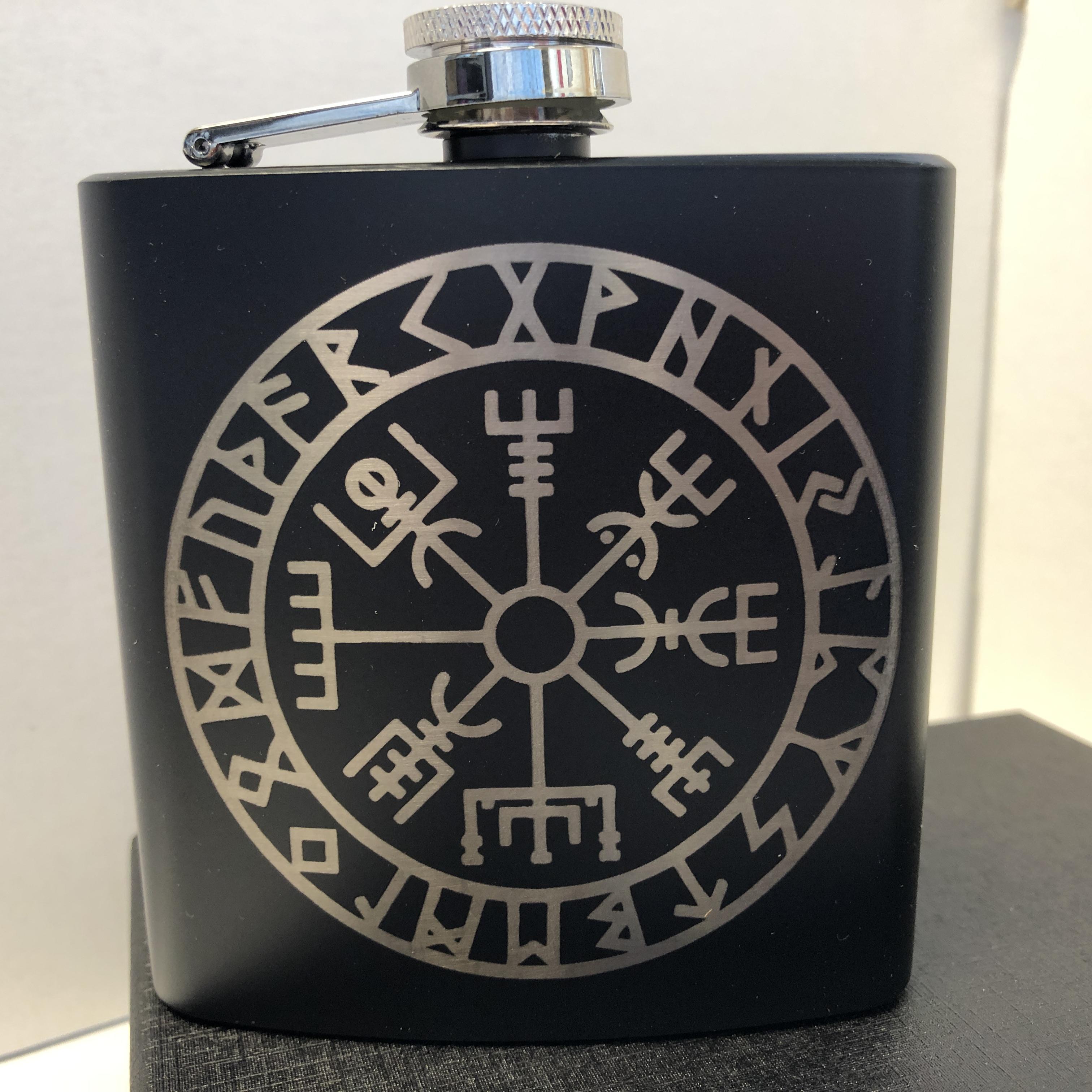 vegvisir - Engraved Black Metal Hip Flask
RBCVHF3
The Vegvisir

Also known as the Viking compass or the runic compass, was believed to provide guidance for a person who might lose/lost his way. It would also be drawn on Viking ships before they set sail to ensure they would come back home safely.

The hip flask is made from Stainless Steel and comes with a black matt finish. The flask holds 6 fl oz. with a screw cap. comes with a gift box and a stainless steel funnel.

The design is laser engraved onto the flask.

This product is a decorated functional item and is NOT intended as a toy.