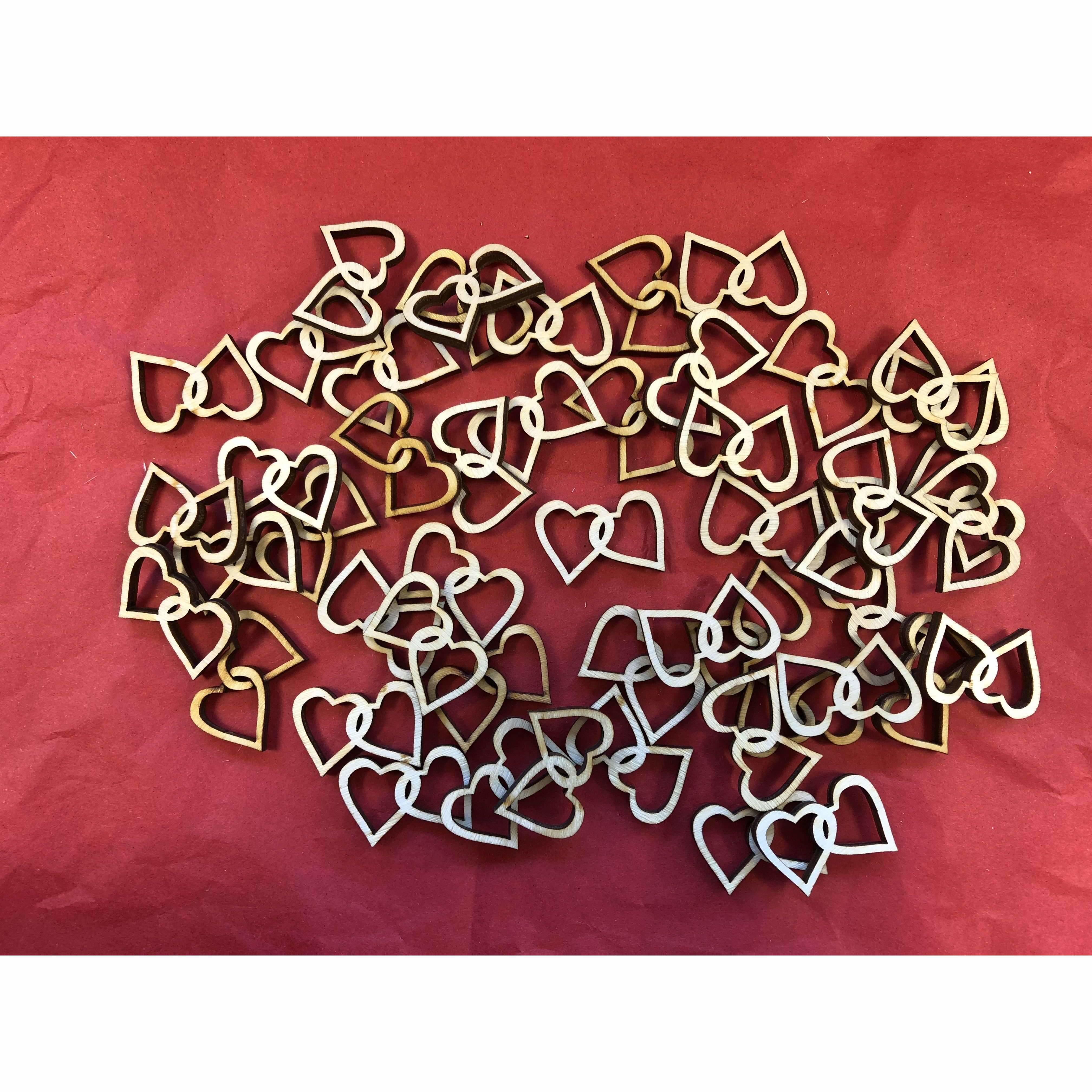 Joined Hearts Table Confetti
Red Berry Crafts
Cut on 3mm Birch Plywood, Our Joined Hearts shape is then checked and sanded by hand.
Shapes Sold Individually
Made From: Birch Plywood
Dimensions (approx.)
Height (mm): 21
Width (mm): 25
Depth (mm): 3
Production Method: Laser Cutter
Weight (g): 50
Each pack contains 100 joined hearts.
Please Note: from time to time, some of our cuts end up with a tarnished burnt effect a cross the face of the wood. You can easily decorate over and looks great once it has.
These are great for making any finishing off your table centrepieces or scattering over your guest book table, you can make them pop even more by painting them, colour them, and get creative. Sky's the limit with what you can create with our products.
As with all our items shipping calculates at the checkout.
Although we strive to get orders out as quickly as we can. Sometimes order levels can be increasingly high and our machines can only cut so much at once. we prioritise our orders and make sure older orders come first.