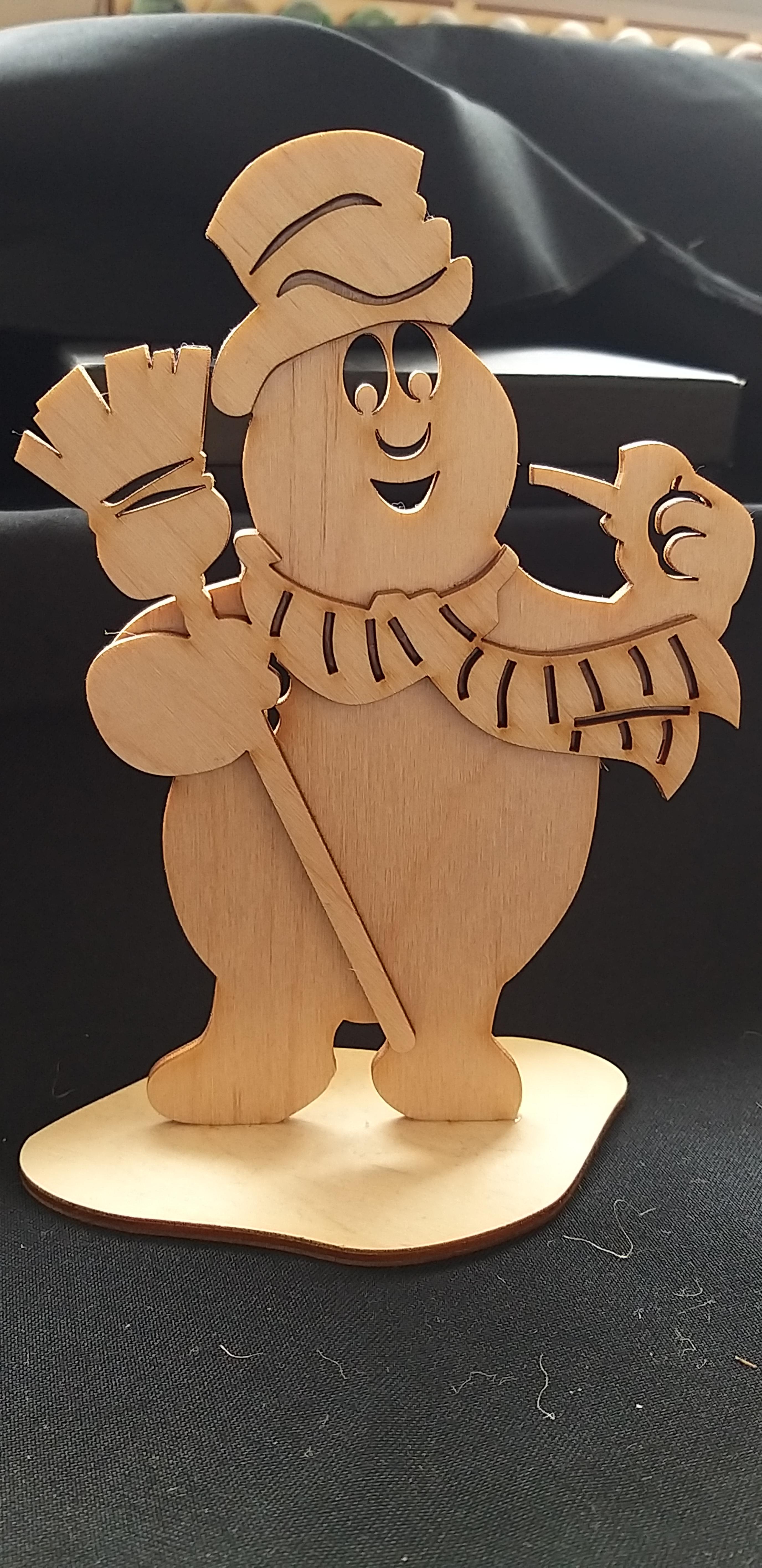 Create your own Snowman
Red Berry Crafts
RBCFROSTFS
Cute standing Snowman model to make and decorate.  
Cut from 3mm plywood the model stands approx 16cm high, 12.5cm wide.  Kit is supplied flat ready to paint, colour and decorate  as you wish.
Please note: from time to time some of our cuts end up with a tarnished burnt effect across the face of the wood.  This can easily be decorated over and looks great once it has been.