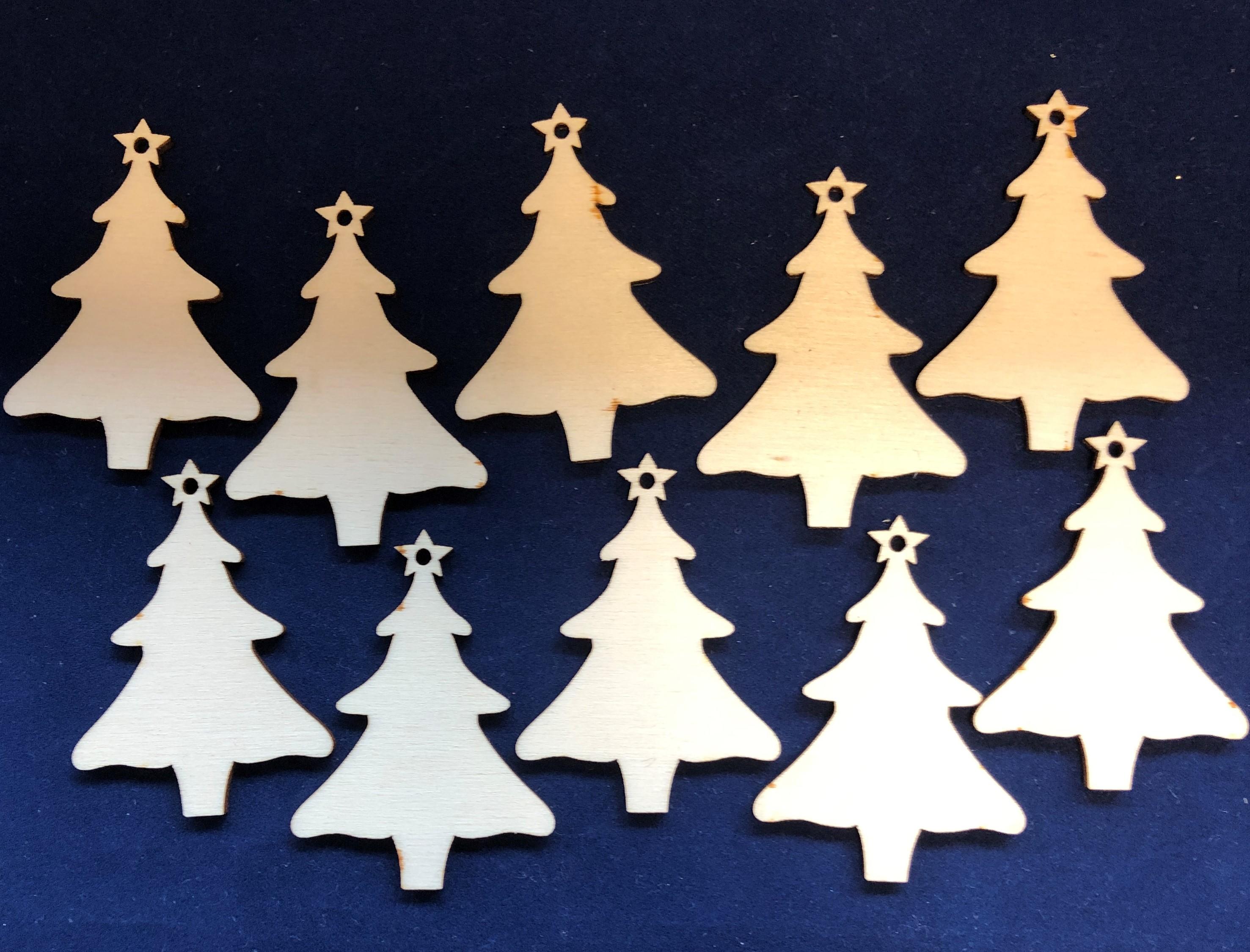 Christmas tree shapes - small
Red Berry Crafts
RBCEMB7
A pack of ten Christmas tree shapes. These little trees can be used as an embellishment or a hanging decoration or tag.
Cut form 3mm plywood each tree measures 5.5cm high x 4cm wide.
Please note: from time to time some of our cuts end up with a tarnished burnt effect across the face of the wood. This can easily be decorated over and looks great once it has been.
Delivery turnaround time can vary per product, we aim to have all our items dispatched in the stated timeframe, but sometimes for reasons out of our control it becomes impossible. If this occurs we will contact you directly and apologise for any inconvenience. We do our very best to get your items to you in the fastest time possible.